&nbsp
Which Fruits & Vegetables Should You Refrigerate?
No one wants to spend their hard-earned money on food just to throw it away because it spoils. While industrial refrigerators in a restaurant or bakery provide ample room to separate all of your ingredients, storing food at home can require a bit more space management.
Produce in particular can spoil very quickly if not stored properly — plus, fruits and veggies taste best when they're fresh and ripe. So we're breaking down how to properly store and refrigerate some of the most common fruits and vegetables.
Fruits to Refrigerate
Pastry Arts and Culinary Arts School
Planner & Checklist
Pastry Arts and Culinary Arts School Planner & Checklist
Thinking about baking & pastry arts school or culinary school?
Get the planner!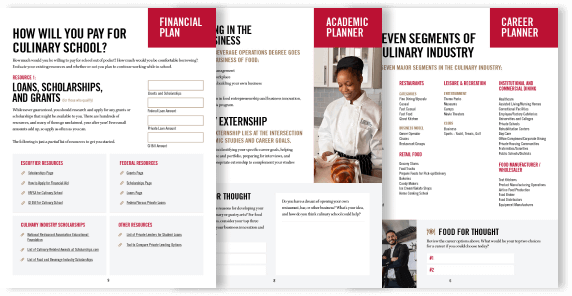 We've compiled a checklist of all of the essential questions into one handy workbook: Career options, academic plans, financing your education, and more.
YES, I want the workbook!
Fruits Not to Refrigerate
Vegetables to Refrigerate
Vegetables Not to Refrigerate
Want to Learn More About How to Prepare and Store Specific Foods?
If you love experimenting in the kitchen, browse our convenient online classes made for avid home cooks or bakers. Search for specific foods or dishes to find recipes, preparation and storage tips, and more.
Ready to consider a profession in the culinary arts? Check out the degree and diploma offerings from Auguste Escoffier School of Culinary Arts.
If you found this article interesting, check out these next:
This article was originally published on July 3, 2014, and has since been updated.