THE PARTNERSHIP
Auguste Escoffier School of Culinary Arts Home Gourmet powered by America's Test Kitchen is a relationship anchored in history and excellence within the gourmand community. As two of the industry's leading sources for online culinary training, each organization prides itself on its commitment to helping today's enthusiasts meet their greatest potential, whether they're advanced in their craft or just starting out. We have joined forces to offer some of the most trusted recipes and technique content available online combined with additional support and guidance from Escoffier's professional chefs.
ABOUT AUGUSTE ESCOFFIER SCHOOL OF CULINARY ARTS (PROFESSIONAL CHEF TRAINING)
In addition to enthusiast training, Auguste Escoffier School of Culinary Arts offers professional training in the culinary and pastry arts for the career-minded culinarian. With an equal emphasis on building aspiring chefs as well as capable entrepreneurs, our well-rounded educational model puts our students and their professional advancement first. Offering degree and diploma programs at campuses in Austin, TX and Boulder, CO, as well as online programs, the culinary schools provide comprehensive training used by culinarians with an array of professional backgrounds and experience levels.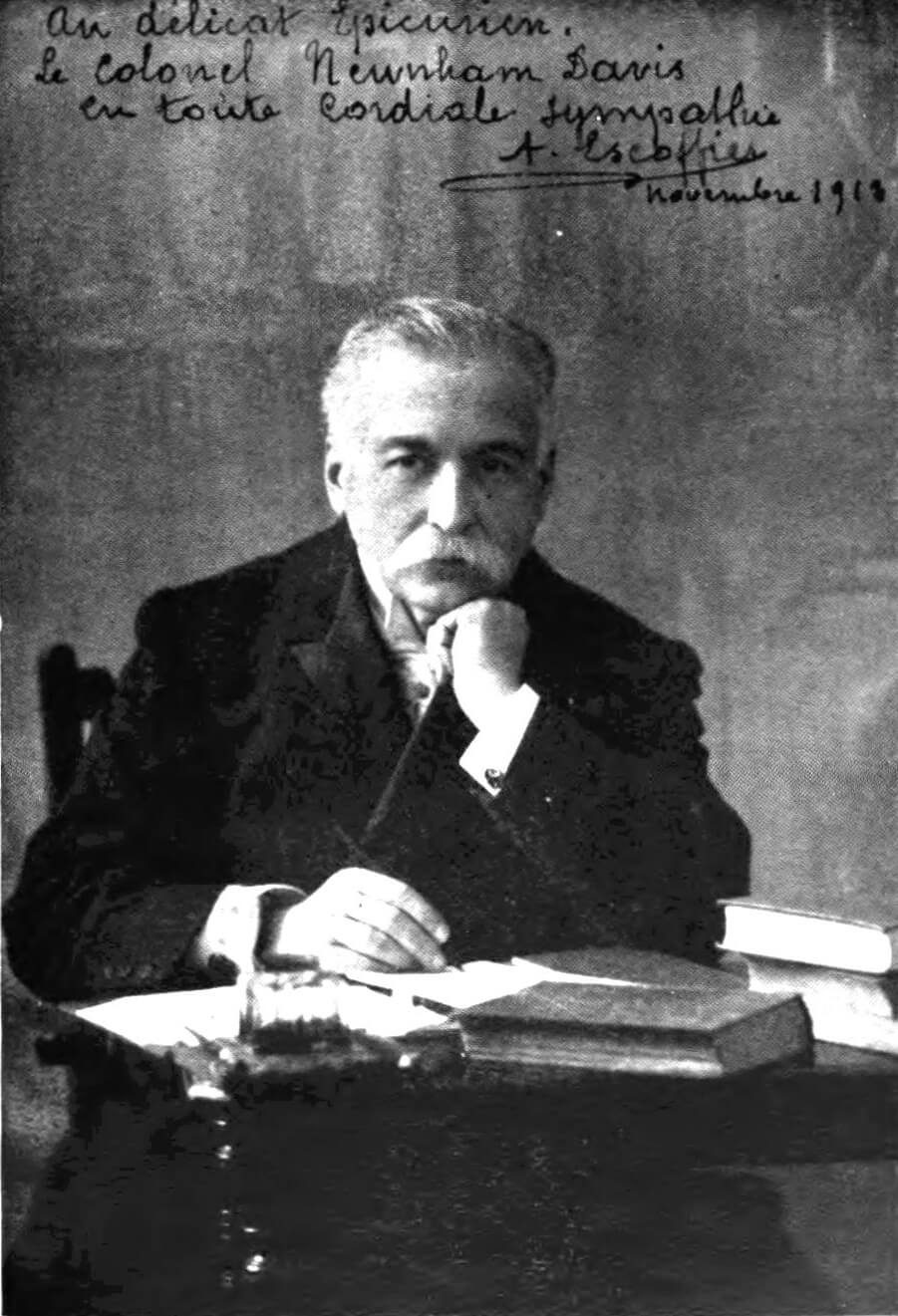 ABOUT AUGUSTE ESCOFFIER
Who was Chef Auguste Escoffier?
Informally known as the first celebrity chef, Auguste Escoffier is recognized as one of the most important figureheads in culinary history. A name respected in professional kitchens the world over, "The King of Chefs and Chef of Kings" is known for establishing many of the cooking techniques and methodologies used in professional kitchens today.
As the first chef to codify the art of French cuisine, he remains today the foremost theoretician of modern cookery. Additionally, Escoffier initiated the implementation of important safety and sanitation standards and helped raise the status to a reputable profession. For expert chefs everywhere, the name Auguste Escoffier is synonymous with excellence, quality, commitment and skill in the culinary profession.