&nbsp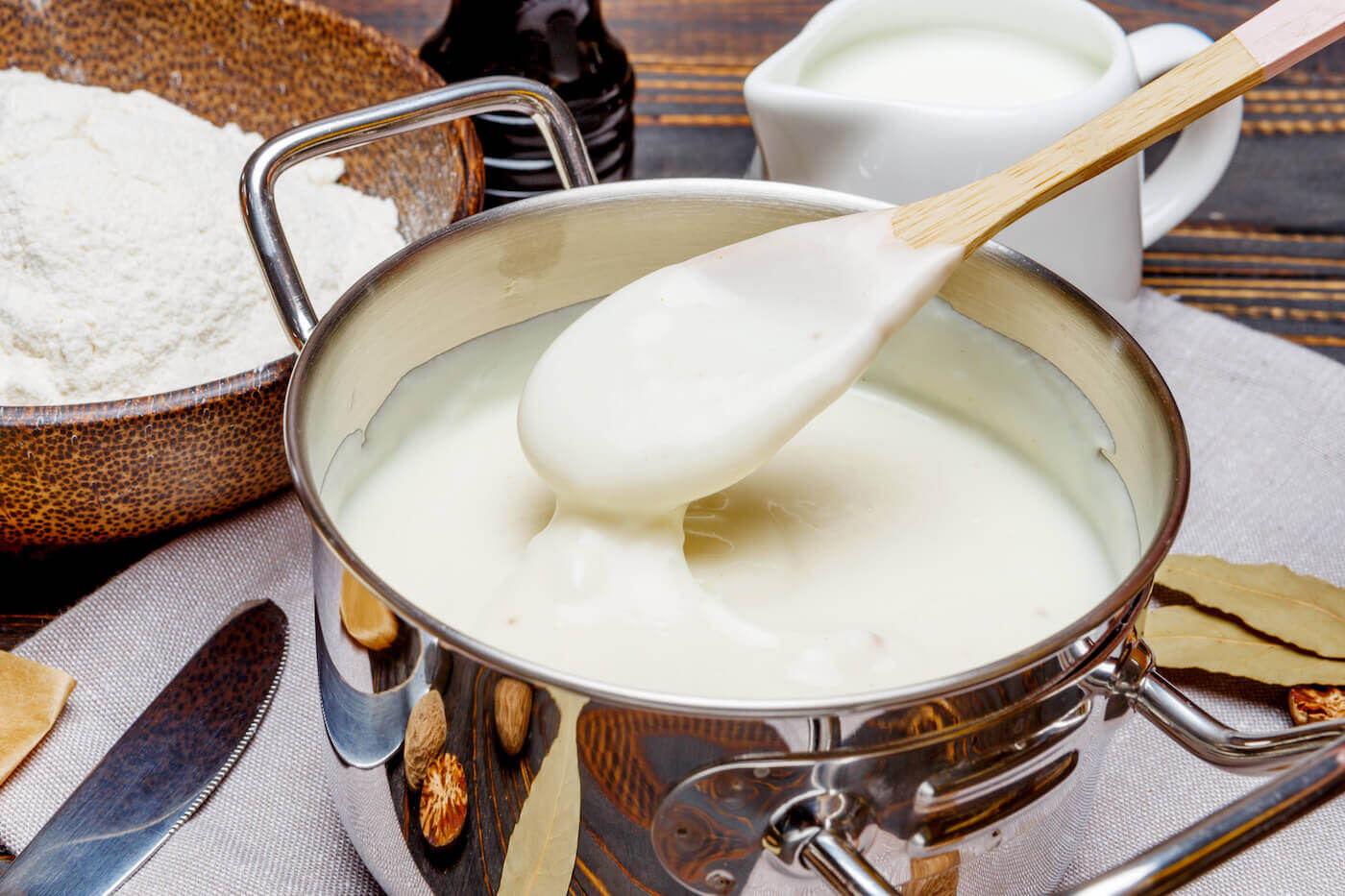 How To Make Bechamel Sauce
One of the five mother sauces, bechamel is a staple of French cuisine. This decadent white sauce forms the base of many other sauces and dishes.
Bechamel is simple to make, with or without a recipe. With enough practice, many culinary students, professional chefs, and even dedicated home cooks can recreate this traditional sauce in mere minutes.
You may be surprised to learn just how versatile a classic sauce like bechamel can be. Here's everything you've ever wondered about bechamel, including where it came from and how to make it.
Origins of Bechamel
The famous chef Auguste Escoffier is often credited with developing the five mother sauces of French cuisine in the 1900s, building on the ideas of Marie-Antoine Carême before him. When Escoffier published Le Guide Culinaire in 1903, he introduced the five mother sauces as we know them today, and explained how to prepare and use them.
These sauces are referred to as mother sauces because they are basic sauces that "give birth" to, or form the basis of, more complex derivative sauces. These may be called daughter, small, or secondary sauces, and these tend to be culturally influenced and more complex in both flavor and preparation.
The mother sauces are tomato, veloute, hollandaise, espagnole, and bechamel sauce. Bechamel gives rise to mostly cream-based secondary sauces.
You don't have to be a professional chef to have an appreciation for sauces and French cuisine. Through online cooking classes offered by Auguste Escoffier School of Culinary Arts Home Gourmet in partnership with America's Test Kitchen, you can learn about sauces, classic French foods like baguettes, and so much more.
What Is a Bechamel Sauce?
A bechamel sauce is a white sauce made by combining a roux and whole milk. This roux, a white roux, contains equal parts butter and flour.
Bechamel is made using a few simple ingredients: butter, flour, and milk. Salt and pepper are also important, but other seasonings are optional. Many people use bay leaves, nutmeg, or even lemon to bring depth of flavor to a bechamel.
Uses for Bechamel
Bechamel is often used as a sauce on its own, but it can also be used as the base of another sauce such as a mornay, a cheesy version of bechamel, or a soubise, a bechamel sauce enriched with cooked onions.
In traditional French and Italian recipes, you will see bechamel both standing alone and supporting other sauces or gravies.
By itself, bechamel may adorn a plate of pasta, a serving of cooked vegetables, or a filet of meat or fish. In more complex dishes like au gratins, a layer of bechamel can be used to bind ingredients such as potatoes and cheese together for more richness and texture.
Culinary & Pastry Career Survey
Culinary & Pastry Career Survey
What's your ideal culinary career? Answer 20 simple questions and see if your dream career gets revealed to you.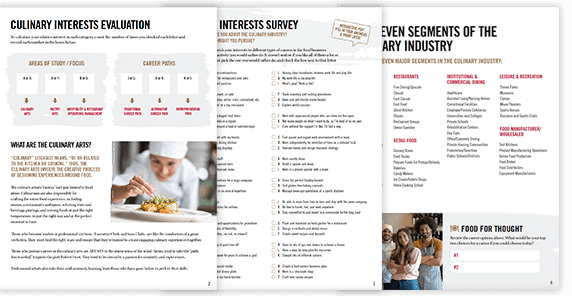 We've compiled of all of the essential questions into one handy guide: Career options, description of skill requirements, and more!
YES, I want the guide!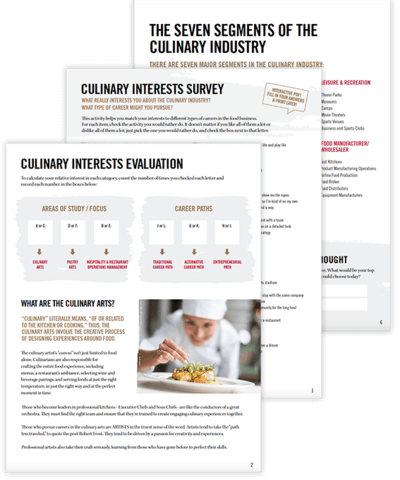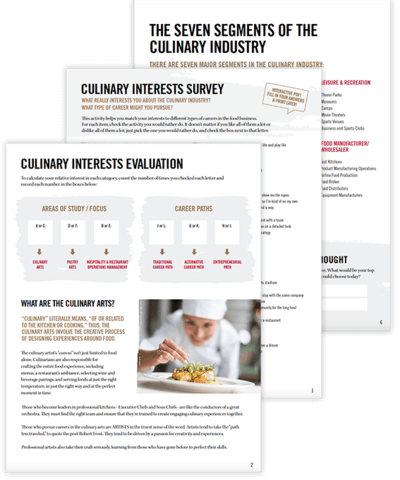 How to Make the Perfect Bechamel
Before you begin cooking, gather your ingredients. The practice of preparing your ingredients and tools before cooking is referred to in French cooking as "mise en place." This will allow you to control the speed of your cooking to prevent your bechamel from thickening too much or worse, breaking.
The quality of your ingredients is also important, as is often the case in French cuisine. Choose a minimally processed butter with a high fat content for an indulgent, creamy bechamel; European-style butter is often best. Organic milk or milk from grass-fed cows is not necessary, but you may find that you prefer the flavor. And of course, season with your favorite salt.
Try this foolproof recipe to make a bechamel.
Bechamel Sauce: Steps and Ingredients
You will need:
2 tbsp butter
2 tbsp all purpose flour
1 cup milk (room temperature or warm)
Salt and pepper to taste
To combine, follow these steps:
Add butter to a medium-sized saucepan and place over medium heat. Allow to melt.
Sprinkle in flour and whisk constantly, scraping the bottom to prevent burning. Allow butter and flour paste, a white roux, to cook until butter is fragrant, and the smell of flour has dissipated. It should be lightly golden in color.
Add milk slowly to the roux, whisking constantly until there are no lumps. Let simmer to allow sauce to thicken to almost desired consistency—sauce will thicken as it cools, so don't simmer too long. Remove from heat.
Optional: Strain sauce through a chinois or mesh strainer to remove any clumps.
Season to taste. If sauce is too thick, add warmed milk and whisk. If too thin, simmer longer.
Serve cooled or hot depending on recipe and preference.
Mastering Sauces and More
As a home chef, being able to create a rich and smooth bechamel for any dish can make you feel triumphant. And if you're serious about cooking, the French Mother sauces are a great place to start.
As you get more comfortable in the kitchen and explore classic and traditional recipes, you may want to think about making cooking more than a hobby. A culinary degree or diploma from Auguste Escoffier School of Culinary Arts can help lay the foundation for a career as a culinarian.
To learn more about French cuisine and fine dining, read these articles next:
This article was originally published on December 10, 2014, and has been updated.