&nbsp
7 Ways to Thicken Vegan Recipes
As a cook, taste is a big component of cooking. However, texture is just as important!
That said, vegan cooking can present some challenges. If you've ever tried to convert a dish made with animal products into a vegan version, you may have been met with runny or thin results. But that doesn't mean it's time to declare the dish a loss, or resort to throwing your vegan cooking out the window.
If you're trying to thicken a vegan gravy or churn out a bowl of creamy dairy-free pudding, you can turn to a number of vegan ingredients and techniques. Here are seven ways to thicken vegan recipes and end up with a result that will have others thinking, "is this really vegan?"
1. Cornstarch
Dealing with a runny vegan pudding or salad dressing? Try mixing in a small amount of cornstarch.
Rather than mixing the dry cornstarch directly into the food you're trying to thicken, first make a slurry of cold water and cornstarch. Multiple ratios can work, but one part cornstarch to two parts water is a good place to start. Once you've obtained a smooth slurry, you can stir this mixture into your food.
To fully activate the cornstarch's thickening abilities, bring your food to a low boil for a few minutes. But avoid boiling for too long, as excessive heat can break down the cornstarch and lead to a thin mixture.
One note about cornstarch is that it can cause your food to become spongy if frozen. So steer clear of using it in vegan ice cream or other cool vegan treats.
2. Arrowroot Powder
Also known as arrowroot starch, this substance is made from the root of the arrowroot plant. It can be used to thicken a variety of vegan dishes without changing the color or sheen of the dish. Therefore, it works especially well for thickening glossy vegan frostings and clear soups.
This powder also works especially well as a thickening agent for dishes such as tomato soup or vodka sauce, since it doesn't lose its thickening abilities in acidic solutions.
Note that arrowroot has some impressive thickening properties, so it's best to use just a small amount of this ingredient. If you're using it to replace cornstarch in a recipe, half the amount that is called for. For example, if a recipe calls for one tablespoon of cornstarch, you should use a half tablespoon of arrowroot powder.
3. Nuts or Seeds
It's one thing to try to turn a recipe for a cake or casserole vegan. Turning dairy-based foods like cheese and yogurt vegan is another challenge entirely. One way to do this is to turn to nuts and seeds.
Soaking ingredients like cashews and sunflower seeds in water softens them so you can blend them into an airy mixture. By combining the blended nuts with ingredients like vinegar and nutritional yeast, you can create vegan versions of cheddar cheese and ice cream.
Soaked nuts and seeds can also be used to thicken creamy soups, gravies, and other savory vegan dishes.
4. Xanthan Gum
A popular ingredient in both gluten-free and vegan baking, xanthan gum can also be used to thicken vegan sauces, stews, and soups.
To thicken a gravy or sauce with xanthan gum, start by making a slurry with a small amount of xanthan gum and water. Slowly add the slurry to your dish and then mix well.
If you want to use xanthan gum to add a chewy texture to egg-free cookies, you can mix the powder directly into the dough.
5. Flour
Adding a roux—a mixture of flour and butter—is a classic way to thicken dishes ranging from gravies to stews. While you can't add butter to vegan dishes, you can still use flour to add some substance to watery sauces.
All types of flour work well for thickening, including wheat flour, coconut flour, and chickpea flour. However, you should keep the flavor of your dish in mind when choosing a thickening agent. Coconut flour works well in dishes like Thai curries while chickpea flour melds well with bean stews.

Culinary & Pastry Career Survey
Culinary & Pastry Career Survey
What's your ideal culinary career? Answer 20 simple questions and see if your dream career gets revealed to you.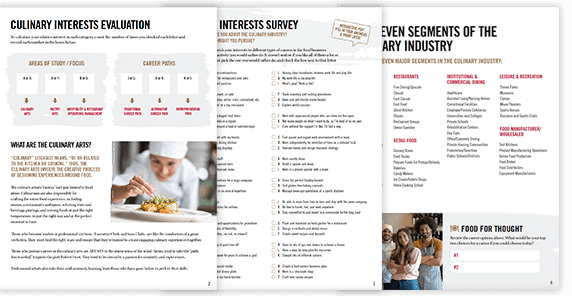 We've compiled of all of the essential questions into one handy guide: Career options, description of skill requirements, and more!
YES, I want the guide!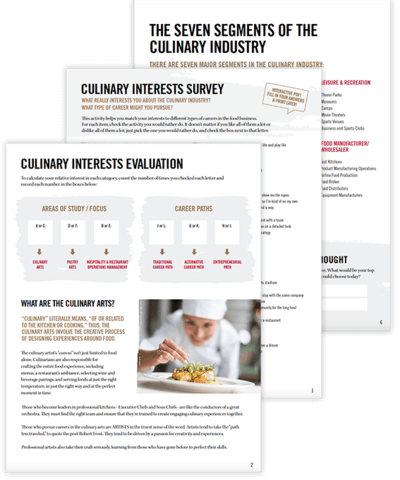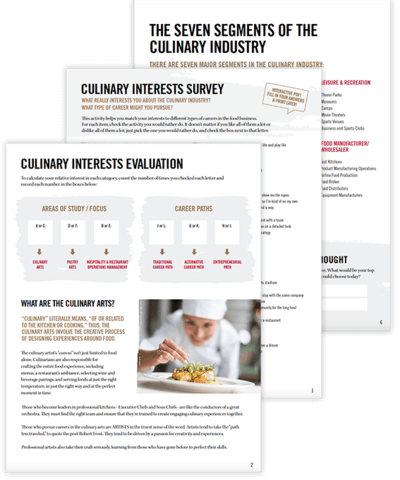 6. Starchy Vegetables
If you need to thicken a soup or stew, you can turn to starchy vegetables like potatoes, carrots, and sweet potatoes.
Cook the veggies well and then blend. Once you have a smooth mixture, incorporate it into your soups, stews, and sauces to achieve a thicker result.
Of course, the flavor of the veggies will come across in the dish. So choose a vegetable that melds with the rest of the ingredients.
7. Dates
Known as nature's candy, dates are a smart choice if you want to thicken vegan sweets like chocolate pudding and coconut milk ice cream.
Soaking the dates overnight allows them to become plump and blendable. You can either blend the dates and then add this date paste to your other ingredients, or add whole dates to other ingredients and then blend.
Continue Exploring New Ingredients and Cooking Techniques
Whether you're cooking vegan, gluten-free, or paleo dishes, you can achieve the results you're looking for. The trick is to find the right ingredients and techniques!
One way to improve your cooking is by enrolling in online cooking classes. Escoffier and America's Test Kitchen have teamed up to bring cooking classes to home cooks of all experience levels. By signing up, you'll have access to hundreds of courses as well as access to a professional chef who you can turn to for advice.
If you can't get enough of plant-based cooking, you can level up with a diploma or degree in the discipline through Escoffier's plant-based culinary school programs, which explore how to work with a variety of new ingredients and create plant-based dishes that will have diners coming back for more.
Enjoyed this article? Check out these others:
This article was originally published on September 2, 2015, and has since been updated.