&nbsp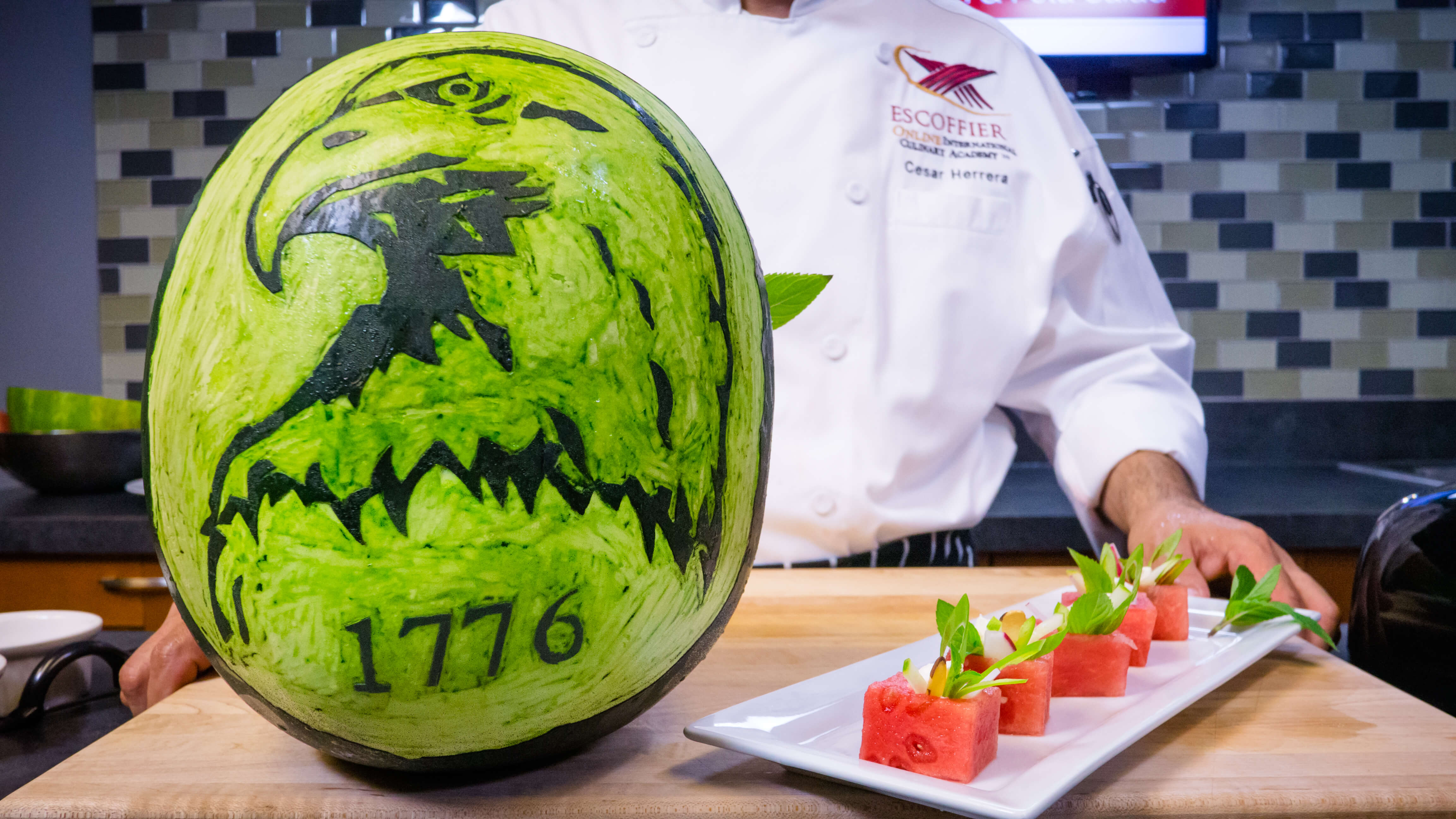 Preparar Ensalada de Sandia & Queso Feta
¿Saben una cosa, gente? Estamos completamente enamorados y totalmente a bordo con esta nueva tendencia sabrosa de la sandía. De todas formas que podamos incorporar más sandía en nuestras dietas, estamos dentro! Como esta ensalada de sandía y queso feta que equilibra los sabores dulces y salados como un campeón. Al cortar la sandía en cubos pequeños, como de tomate y luego llenarla con un aderezo de yogur de limón, algunas otras verduras de verano picadas, menta y queso feta, esta ensalada es un golpe de gracia total. Sólo asegúrese de hacer suficiente de ésta, ya que puede desaparecer más rápido que un muñeco de nieve en un día caluroso de verano.
Siga junto con nuestro chef de la escuela culinaria por Internet como él te muestra cómo preparar una ensalada de sandia y queso feta. Esta ensalada brillante, saludable y de aspecto gourmet es la guarnición perfecta para su reunión del 4 de julio!
Ensalada de Sandia & Queso Feta
Ingredients
6 cups diced seeded watermelon
1 large bell pepper, seeded, cut into cubes
1 seedless cucumber, cut into cubes
1 cup thinly sliced radishes
½ cup thinly sliced red onion
3 tbsp olive oil, divided
14 oz feta cheese, cut into small cubes
2 green onions, divided
¼ cup thinly sliced fresh mint leaves, divided
1 cup plain Greek-style yogurt
1 tbsp lemon juice
¼ cup toasted sliced almonds
Preparation
1. Mix the first five ingredients and 2 tablespoons oil in large bowl. Add half the cheese, green onions, and mint.
2. Mix remaining cheese, green onions, mint, lemon juice, and oil in food processor; add yogurt. Process just to blend. Season dressing with salt and pepper; mix into salad. Topped salad with toasted almonds.