&nbsp
How To Serve Oysters At Home
Many people reserve consuming oysters for restaurants, as they seem like a pretty intimidating dish to prepare on your own. However, they're surprisingly simple. Oysters are an elegant dish, taught in culinary arts programs, but you can prepare them in your own kitchen. Impress the guests at your next dinner party with a platter of oysters on the half shell. Here's the whole process, from buying to serving.
Buying your oysters
There are many options when it comes to purchasing oysters, but some are more reliable than others. According to In a Half Shell, to get the freshest oysters at the best price, oyster farmers are the way to go. However, if you don't live on a coast, this can be difficult. If you're buying your oysters from a seafood counter, do your due diligence to be sure that you're getting your money's worth. Ask to sample and handpick your oysters. If they allow you to handpick them, choose the heaviest ones. Make sure the oysters you're buying are alive, too. If the shell is partially open, tap on it. If the shell doesn't close, the oyster is dead.
Storing your oysters
Store your oysters in the fridge, covered with a wet towel. If you store them on ice, limit the quantity so in case the ice melts, the oysters won't be submerged. This fresh water can kill them if they open their shells. They can be stored for about two days in the fridge.
Culinary & Pastry Career Survey
Culinary & Pastry Career Survey
What's your ideal culinary career? Answer 20 simple questions and see if your dream career gets revealed to you.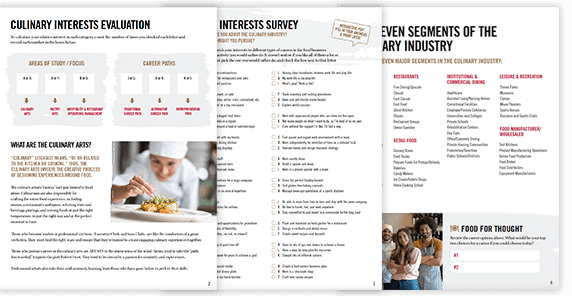 We've compiled of all of the essential questions into one handy guide: Career options, description of skill requirements, and more!
YES, I want the guide!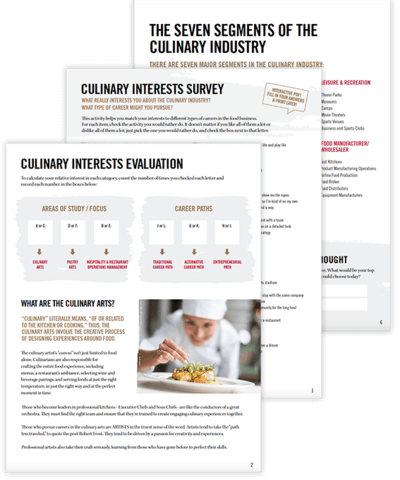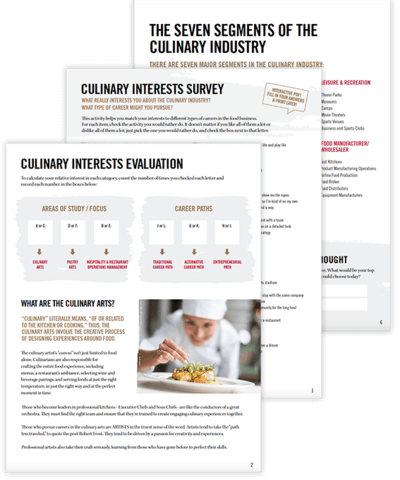 Preparing your oysters
Before you serve your oysters, be sure to clean the shells, especially if they're going to be served with the shell. Scrub them under cold running water. Do not shuck your oysters until it is time to serve them. When you do shuck them, wear a shucking glove or wrap the oyster in a cloth. Hold the flat part of the shell upwards, with the hinged side facing you. Insert a shucking knife – if you don't have a shucking knife, use one that has a strong blade, but isn't too sharp – in the hole in the hinge and twist until the shells break apart. Use the knife to sever the muscle that holds the shells closed.
Serving your oysters
Some people like the flavor of raw oysters and don't want to dress them up with any fancy sauces, while others would like a buffet of options. If you're serving oysters at a party, you'll probably have both kinds of guests, so be prepared. Some popular oyster toppings include:
Mignonette
Cocktail sauce
Lemon juice
Hot sauce
Oyster tips
According to Bon Appetit, not all oysters are the same. West Coast oysters are small and sweet, East Coast oysters are briny, and oysters from the Gulf are more meaty.
If you buy an oyster with a broken shell, it's probably spoiled.
If the juice in the oyster is clear, leave it in the shell.