Classic Hors d'oeuvres
From fondue to crab rangoon, the sky's the limit when it comes to hors d'oeuvres. These delightful spreads at cocktail parties, catered events and weddings are definitely something you will need to learn how to make as you continue in your cooking class online.
Want to know the best thing about hors d'oeuvres? You can be incredibly creative with how you want your presentation to look, and even if your guests don't finish them all, they make excellent leftovers the next day. Try out some of your online culinary school skills by preparing classic hors d'oeuvres for your next gathering!
Stuffed Mushrooms
According to Saveur magazine, the flavors in this dish embody a delicate sweetness due to marsala wine and a sharpness from the pecorino romano cheese. They are also incredibly easy to make and are a real crowd pleaser.
Culinary & Pastry Career Survey
Culinary & Pastry Career Survey
What's your ideal culinary career? Answer 20 simple questions and see if your dream career gets revealed to you.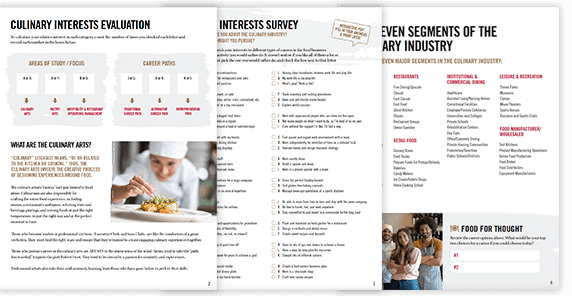 We've compiled of all of the essential questions into one handy guide: Career options, description of skill requirements, and more!
YES, I want the guide!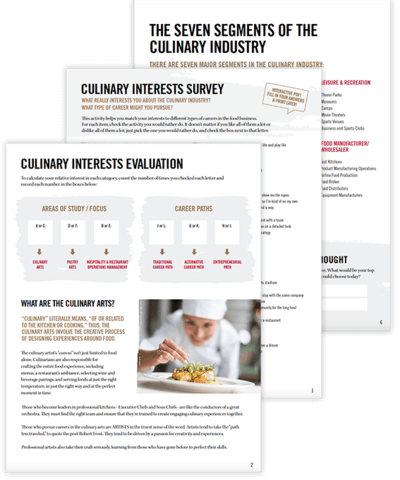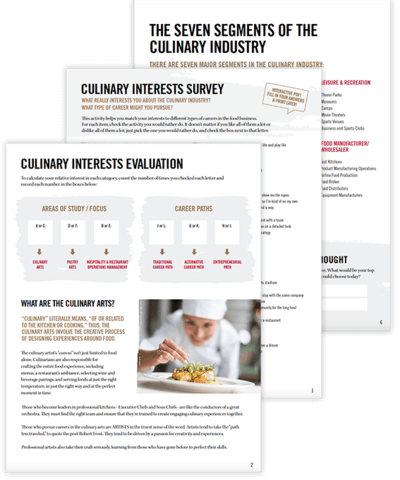 Pancetta-Wrapped Scallops with Lemon
Food & Wine magazine recommended this delectable appetizer for your next party, as it pairs perfectly with cocktails or a dry white wine. With the addition of crispy pancetta, aromatic lemon zest, green rosemary and fresh scallops, you are going to have a hard time finding a guest who isn't going to fall in love with this pick.
Crab Rangoon
Perhaps one of the most beloved Asian-inspired hors d'oeuvres, these crunchy and decadent snacks are very popular, so make sure to make plenty of them on hand! Fresh wontons, scallions, garlic, crab meat, toasted sesame oil and cream cheese all combine to make a great appetizer that is best served with sweet chili sauce or Chinese hot mustard.
Make sure to serve something light alongside your hors d'oeuvres, such as cocktails, red wine and champagne for adults, and fruit punch for the kiddos. After making all of these classic treats for your friends and family, they will definitely want you to host the next party.