&nbsp
5 Tips For Making The Best Burritos
Long a staple of Mexican cuisine, the burrito has risen in prevalence in the last few years. In recent years, its become the financial powerhouse of restaurant chains like Chipotle, and as Reuters reported, helped turn the restaurant's sales around for the first time in five quarters. But you don't need a chain joint, as culinary graduates can master the art of the burrito.
Consider these five tips for making the perfect burrito every time:
1. Season everything
In most burritos, rice is a fundamental ingredient. And while a starch is always a nice addition, be sure to season your rice. Some chefs rely on cumin, bay leaf or other zesty spices. No matter what you choose, it's important to cook the rice in chicken broth to jumpstart the flavoring process. Feel free to experiment with spices to get that perfect balance of heat and zest for your burrito.
"Never over-season your meat or you'll mess with the flavor balance."
2. Choose your meat carefully 
Perhaps more important than the rice is the meat within your burrito. First We Feast explained that there are several considerations for choosing the right meat. If you're hankering for steak, always choose hanger. Chicken, meanwhile, is best if you go for the thigh meat. Additionally, you can never go wrong with carnitas, which is slow-cooked pork shoulder. No matter your choice, never over-season your meat or you'll mess with the flavor balance.
3. Roll with confidence 
Some people's biggest issue with the burrito is properly rolling it. The first thing to keep in mind is making sure you have the right size tortilla; usually something like 8×10 inches will be ample size. From there, don't overfill the burrito. About 1.5 cups of ingredients should suffice. The trick is to place everything in the center and then fold the sides toward the middle. Once that's done, you can roll the burrito from the bottom up.
Pastry Arts and Culinary Arts School
Planner & Checklist
Pastry Arts and Culinary Arts School Planner & Checklist
Thinking about baking & pastry arts school or culinary school?
Get the planner!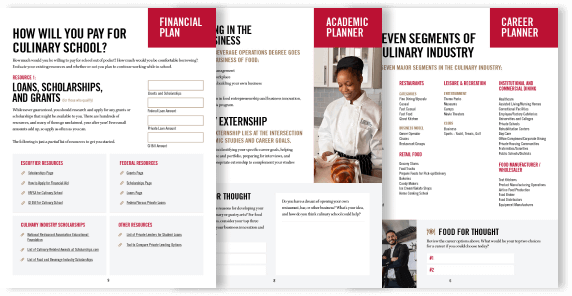 We've compiled a checklist of all of the essential questions into one handy workbook: Career options, academic plans, financing your education, and more.
YES, I want the workbook!
4. Use the green chili 
It's not just the wrapping part that can throw off many inexperienced chefs. For some, making burritos is their first time cooking with green chil​i, and as AllRecipies noted, this can be a tricky ingredient to handle properly. If nothing else, make sure the chil​i doesn't simmer for too long, or the flavor will began to recede. That's why so many chefs cook or roast these beforehand, to control the temperature and timing of the process.
5. Layer on the beans 
Though not every recipe calls for them, beans are another integral part of many traditional burritos. While you have a few different options of beans to use – black or pinto are always popular choices – some chefs opt for simple refried beans as they're still a great taste. What matters most is that you have the right amount of beans; usually about three ounces per burrito ensures you're not overpowering the rest of the ingredients.