&nbsp
How To Make Cincinnati's Weird, Tasty Breakfast Meat, Goetta
Goetta (pronounced "get-uh") is a phenomenon in southwest Ohio. It came from Cincinnati's historically German population, who used steel-cut oats and spices to make pork more economical. Don't get the impression it's a German dish, however: Goetta was born in Cincinnati and is widely popular there today. It can be found at practically every food festival in the city, not to mention Cincinnati's annual Goettafest. Your online chef courses might not cover this hyper-regional dish, so here's how you can make some for yourself: Be warned, you may never look at breakfast the same way again.
Goetta
Start to finish: 24 hours (45 minute prep)
Servings: 10
Ingredients:
8 cups water
2 1/2 cups steel-cut oats
3 tablespoons salt
1 teaspoon pepper
1 teaspoon garlic powder
1 teaspoon rubbed sage
1/4 teaspoon allspice
4 bay leaves
1 pound ground beef
1 pound ground pork
1 large onion, chopped
Culinary & Pastry Career Survey
Culinary & Pastry Career Survey
What's your ideal culinary career? Answer 20 simple questions and see if your dream career gets revealed to you.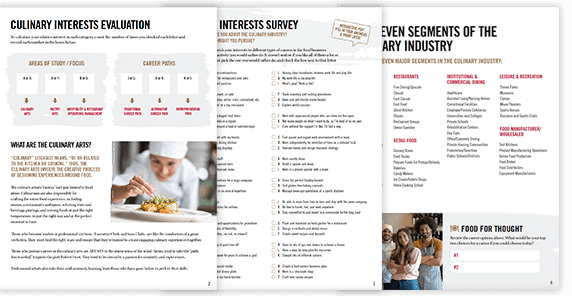 We've compiled of all of the essential questions into one handy guide: Career options, description of skill requirements, and more!
YES, I want the guide!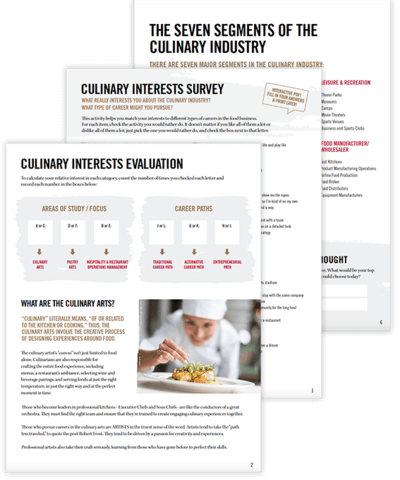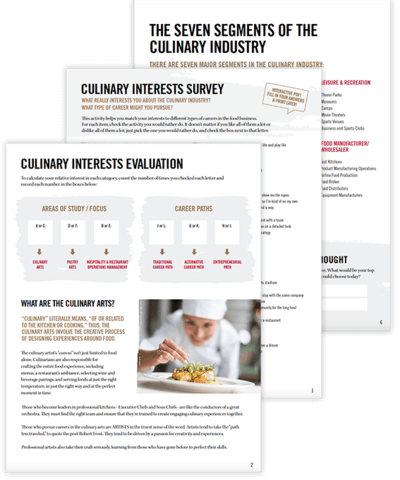 Instructions:
Bring water to boil in a large pot. Add oats, salt, pepper, and seasonings. Reduce to a simmer, and cook, covered for two hours. In a large skillet over medium heat, cook beef, pork, and onion until no longer pink (about 10 minutes). Drain. Remove bay leaves from oats, and mix the meat and onions into the oats. Let cook for one hour.
Line two 9-inch-by-5-inch loaf pans with plastic wrap, and transfer the mixture into the pans. Cover and refrigerate overnight.
Slice when ready to serve. For a crispy outside and creamy inside, slice the goetta 1/4 an inch thick. For crispier goetta, cut thinner slices.
Fry in a pan with butter or oil until brown, then turn. Your Goetta is finished when it is browned on both sides.
​Slow cooker directions:
When cooking just the oats, cook for two hours on high. After adding the meat and onions, cook for two hours on low.
Serve goetta in place of or in addition to breakfast meats like bacon, sausage or ham.