&nbsp
How To Build The Perfect Cheese Board
Throwing a party sometime soon? Don't stress yourself out with tons of different appetizers that take hours of prep and go with an eclectic cheese board. Depending on how you do it, the cheese board can be the ultimate star of your gathering. It's a conversation starter, a gathering point and a centerpiece. Another reason we love the cheese board is although it's a classic choice, not one is ever the same. You can throw in some jams, honey, mustard and tons of different cheeses to maintain variety and create many different complementary favors and colors. But what if you don't know what cheeses go best with what or just aren't that well versed in the intimidating world of fromage? Well, that's what this online culinary school is here for!
If you need help putting together your perfect cheese board, this guide will walk you through everything you need to know. From cheddars to chutneys and tapenades, your cheese board will have everything your guests will love and more.
The Cheese
There are a lot of types of cheeses out there to make anyone overwhelmed. And then you also have types of cheese from different countries or animals that can put an entirely different spin of things. We'll be real with you. It would probably take years of study and eating to become a cheese expert but we're going to teach you how to fake it. A cheese board should have these three cheese components: a mellow, soft version; a harder, more aromatic one; and then a blue cheese. For the mellow version we recommend going with a camembert or brie. It's an easy cheese that appeases to all palates. For a firmer cheese, an aged white cheddar or gouda will give the stronger flavors some may be looking for but with a safer bet. The harder cheeses can be the ones that trip you up, so it's ok to be on the safe side rather than outside your comfort zone. And last but certainly not least, the blue. A good blue cheese can be harder to find but it's well worth it. You're looking for the Italian gorgonzola, English stilton or French Roquefort. You want something with a stronger aroma to give people variation from the other milder cheeses. So now that we have the cheeses, let's move on to the next phase of the board.
Fresh Fruit
Cheese and fruit go together better than peas and carrots, in our personal opinion. Whether it's a Fuji apple or Asian pear, fruit can add a great pop of color and complimentary flavor for the cheeses on your plates. Apples pair great with cheddars and blue cheese. Pears go great with just about anything but also pair well with blue cheese as well as brie. You can also throw in some apricots, plums, figs and grapes for some more flavor enhancers that will give your cheese board an all around gourmet look and taste. Slice them thinly so your party patrons can throw them on some crackers along with the cheese.
Culinary & Pastry Career Survey
Culinary & Pastry Career Survey
What's your ideal culinary career? Answer 20 simple questions and see if your dream career gets revealed to you.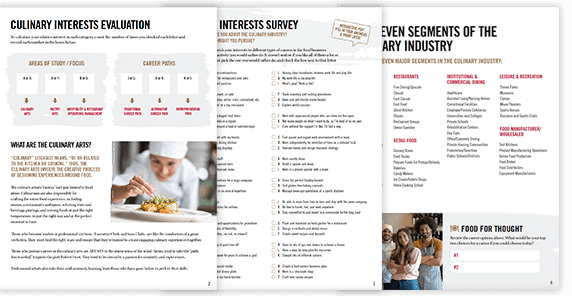 We've compiled of all of the essential questions into one handy guide: Career options, description of skill requirements, and more!
YES, I want the guide!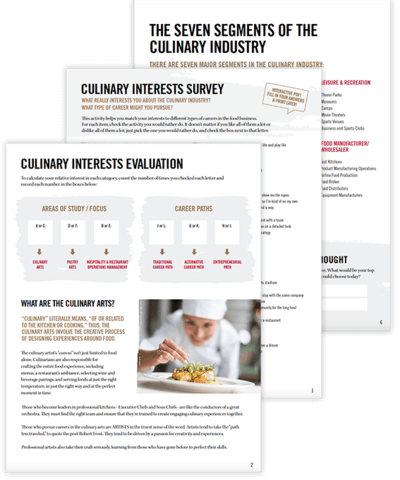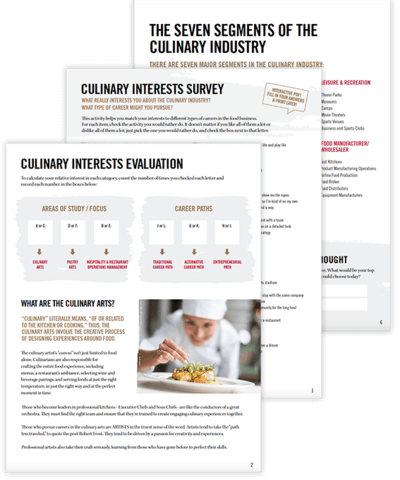 Chutneys, Jams & Tapenades
On top of fruit, chutneys, jams and tapenades can add more pairing options for your cheese board. The sweetness of the chutneys and jams helps mellow out some of the more aromatic cheeses and the saltiness of an olive or roasted red pepper tapenade can give more depth to the mellower ones. We also love to take advantage of seasonal fruits and locally made goods in these occasions. You're definitely not going to want to throw a Welch's grape jelly in there. If you don't have time to make your own jam, try to find a local vendor that makes wholesome, homemade options for your cheese board. A local buy can also mean a great conversation piece!
Honey
A fresh, local honey can make a big impact on any cheese board. The unique taste and flavor depth will go a long way for all of your cheeses. It's also completely normal to find people just eating the honey out of the jar! Because you want to give a lot of options, a honey gives people the option to take a break from cheese for a moment and pair the crackers or bread with some jam and honey or fruit and honey or jam, fruit AND honey. It can act as a palate cleanser and all around great element for a knockout cheese plate. If you can't find a good honey, a nice, grainy mustard is also a great option! The more textured the better!
Breads
Since variety is the best motto for any cheese board, the breads are no different. Giving people many different texture options leaves more variations for people to try and dig into. Think crunchy breadsticks, a peppered cracker and toast points for tons of different variables for your master cheese board creation.
Meat
A good cheese board isn't complete without some sort of salty, cured meat. And we're not talking about bologna here. A dried sausage will let meat lovers get their fill all the while pairing well with almost all of the provided cheeses and accompaniments. Our personal favorites are a dried chorizo or dried Italian salami for an all-around game changer.