Watch this video to find out how online culinary training works in four easy steps
You control your learning. Start by launching your first course. Make your way through our interactive videos and learning tools. Access is at your fingertips anytime, by either computer or tablet.
Rebekah F.
Culinary Arts Program Graduate
I came across the Escoffier Online program while I was looking for a culinary program that would be affordable, professional, and hopefully flexible. I honestly was doubtful I could find something that would give me all three of those things, but when I stumbled across the Escoffier Online program I was immediately interested by what it offered: namely, affordability, professionalism, and flexibility! The formatting of how the program worked and what I felt it would teach me led me to enroll with the Escoffier Online program shortly after I found it.
WHO IS CHEF AUGUSTE ESCOFFIER?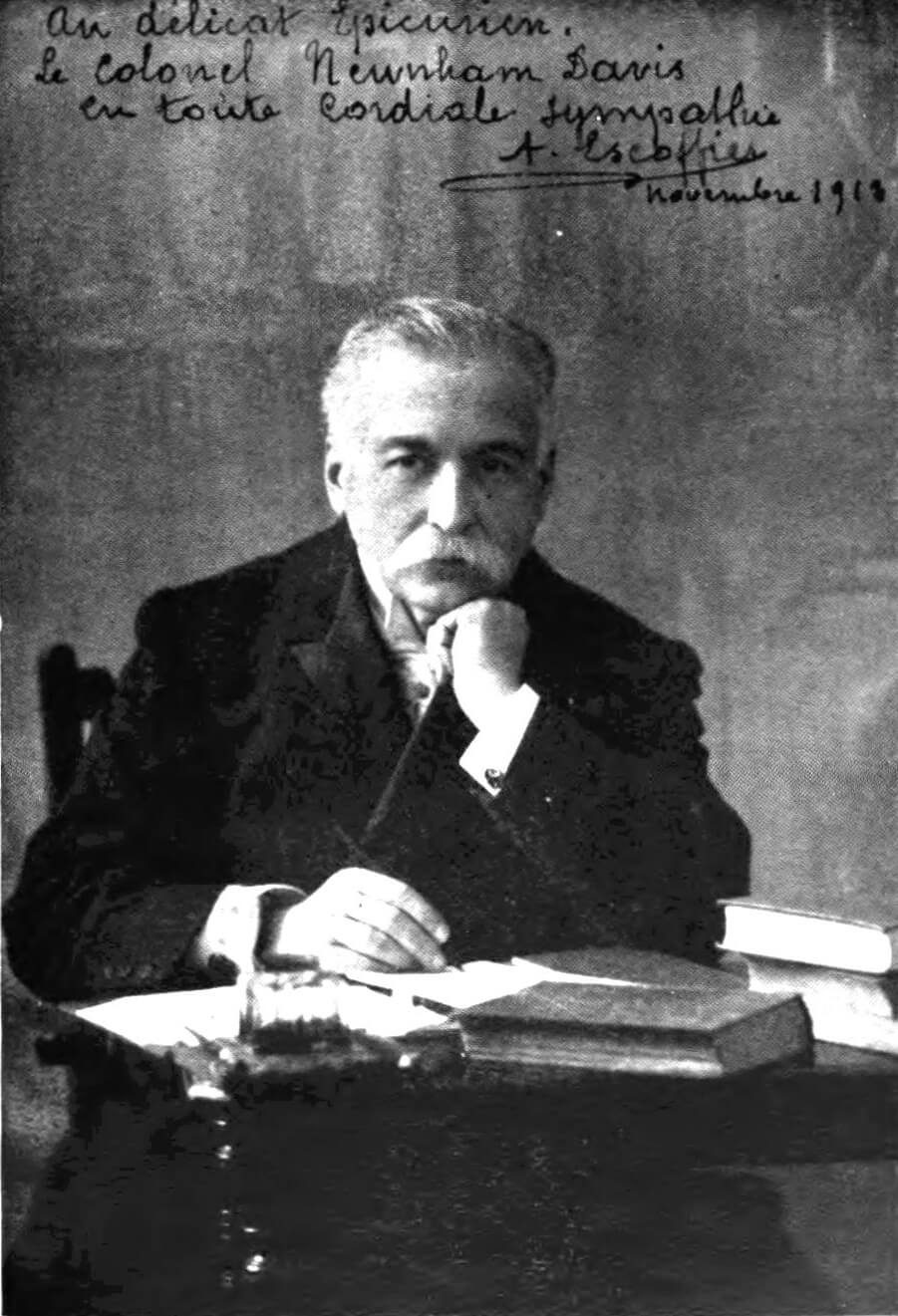 Escoffier is quite possibly the most famous name in culinary and is synonymous with excellence, quality, commitment, and skill in the culinary profession. We have set out to ingrain many of his philosophies and principles throughout your culinary experience.
Bringing you industry news, recipes, cooking videos and hot new trends.